Cattle Yard Fence also called grassland network. Fully automatic mechanical production features: save a lot of labor, reduce the labor intensity of workers, 2T-3T mechanical pressure in winding, so that the net surface is smooth, the structure is strong and precise, the mesh is even, the integrity is strong. In particular the use of advanced technology of pressure wave in each grid between a deep 12MM wide 40MM bending, the bending commonly known as the "wave" which makes the net surface smooth, in winter and summer climate change area to ease the thermal expansion and contraction and prevent a net return to automatically increase the buffer force impact beast.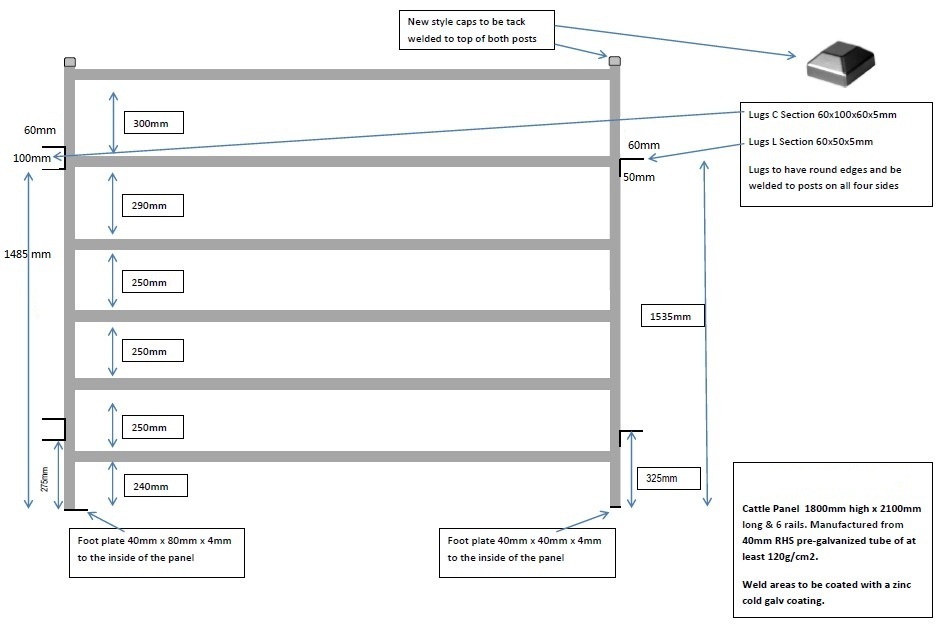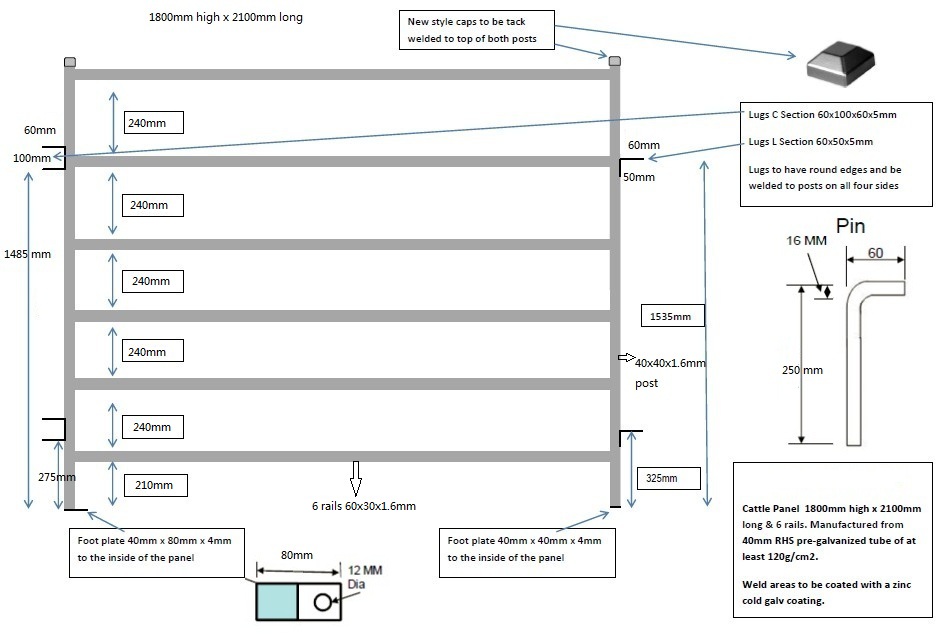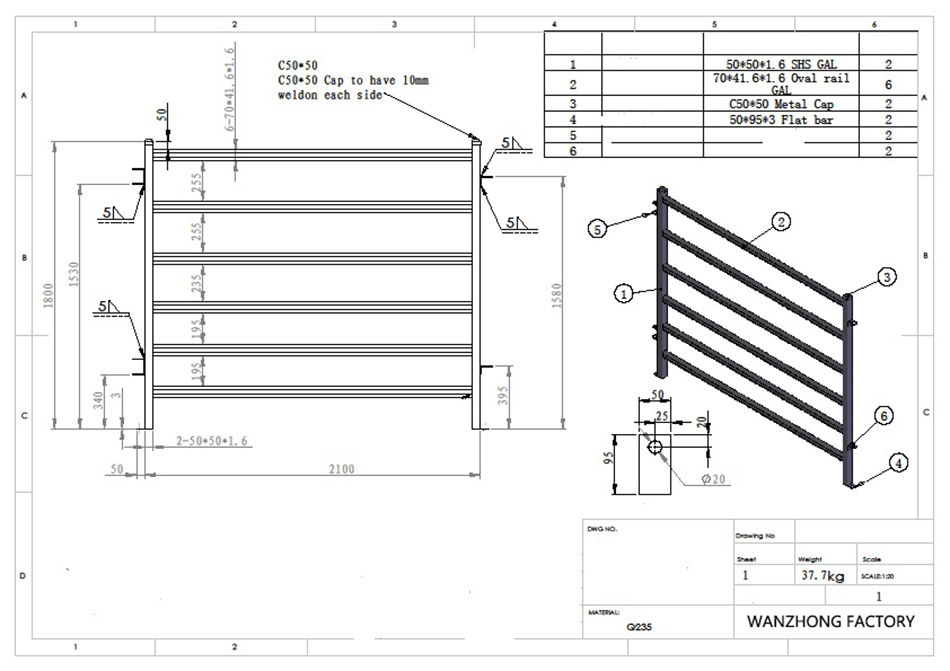 Our Portable Cattle Yard Panels are manufactured to the highest quality, strong and durable are 2.1 metres long and 1.8 metres high and feature a 6 oval rail configuration.
Available in either a light duty or heavy duty.
Each panel comes with 2 lock pins.

Cattle nets draw materials generally use hot galvanized wire, the amount of zinc is generally 60 grams per square meter -100 grams, humid areas require higher, using 230 grams or so of silk, recently in Africa also used cold galvanized wire production. Horizontal wire, tensile resistance 80KG--90KG, to increase the net impact resistance. Vertical wire, low carbon steel wire tensile 40KG-50KG to wound on the crosswise on. (winding 2T-3T mechanical pressure to prevent vertical wire sliding)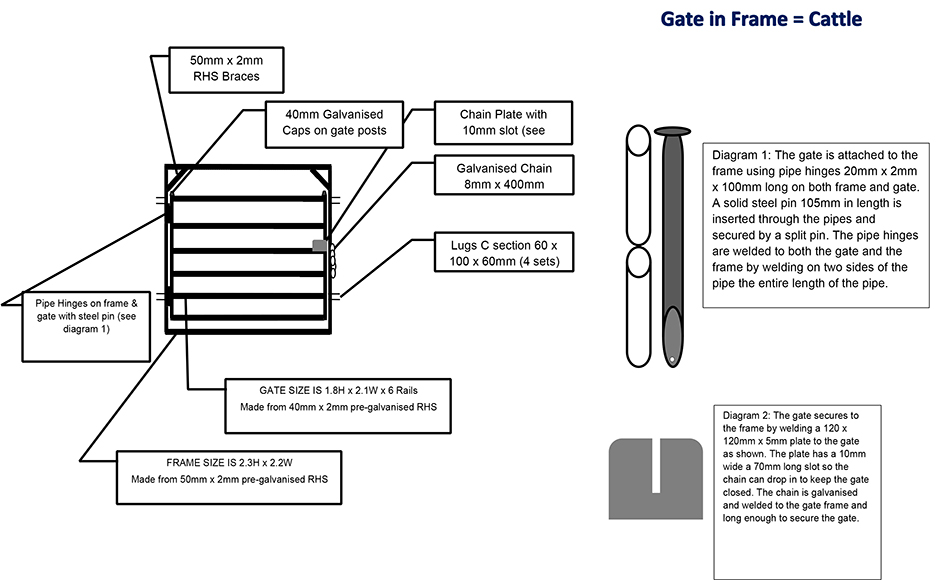 Cattle net net surface requirement flatness is: every 50 meters long fluctuation point, not more than 1 (10 square centimeters), ups and downs, the level is not more than 10MM. The grid around the error is less than 3MM, each volume fence no crosswise joint.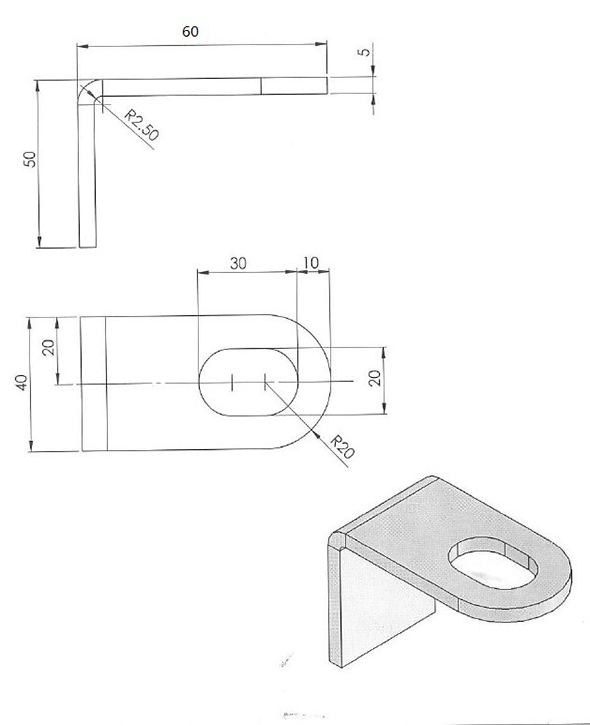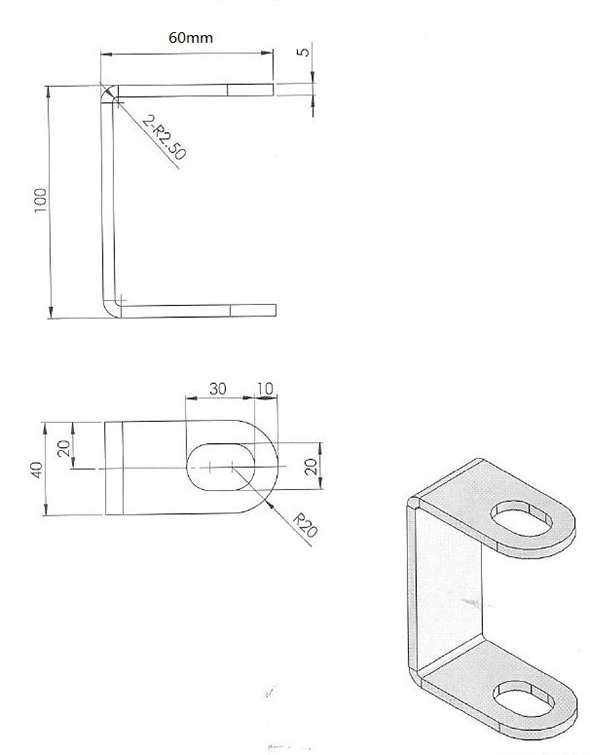 Fence uses: widely used in grassland, pasture, forest, fowlery, feeding, stadium, green belt, riverbank, Luqiao, reservoir, zoo fence, construction site fences, captive poultry, slope greening, landscaping net, wild zoo, grassland, pasture and other places in the fence, especially in the pasture the fence project, for the realization of rotational grazing, grassland protection, can play a very important role, but also can be used for isolation and protection of rare flowers, planting, forest park.